Rocky Mountain NEBB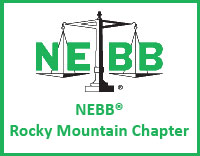 We are the Rocky Mountain Chapter of NEBB.
The NEBB is the premier international certification association for firms that deliver high performance building systems. NEBB Certified Firms provide
• TAB - testing, adjusting and balancing of heating, ventilating and air-conditioning systems
• BET - Building Enclosure Testing
• Cx - Building Systems Commissioning
• CPT - Cleanroom Performance Testing
• FHT - Fume Hood Performance Testing
• SM - Sound Measurement
• RCx - Retro-Commissioning of Existing Buildings
• VM - Vibration Measurement
Learn More ...